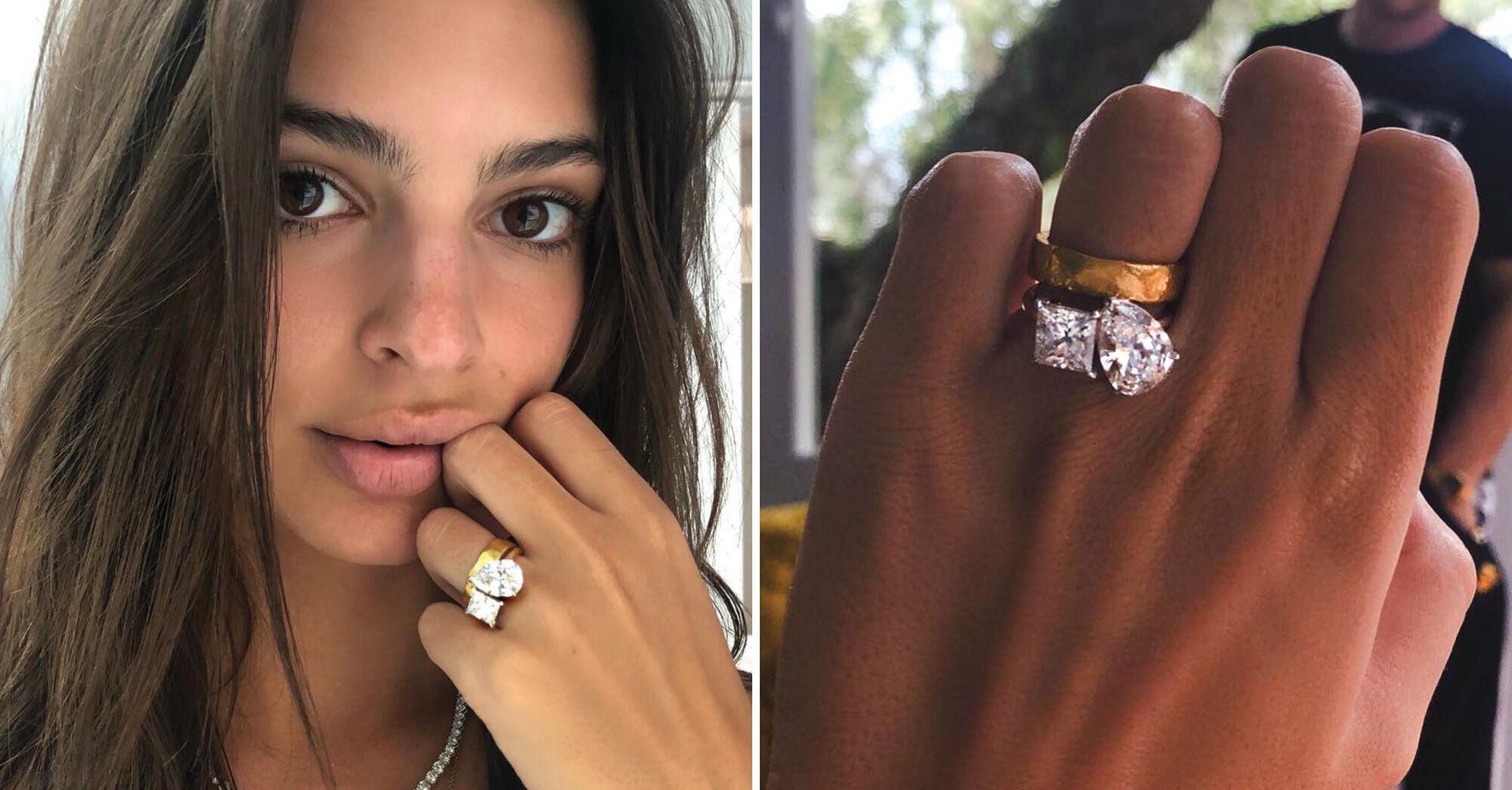 Yes, traditionally, the engagement ring is worn on the same finger as the wedding ring during the wedding ceremony and beyond. Typically, the wedding ring is placed on the finger first, followed by the engagement ring. Some people choose to have their engagement ring and wedding ring soldered together for added security and to prevent them from spinning around on the finger.
However, there are no hard and fast rules when it comes to how you wear your rings on your wedding day or beyond. It's ultimately up to you and your personal preferences. Some people choose to switch the order in which they wear their rings, or wear their engagement ring on a different finger or hand after the wedding. What's most important is that you feel comfortable and happy with how you choose to wear your rings.
One more thing to consider is the style of your wedding band. If you have a solitaire engagement ring, you may want to choose a wedding band that complements the style of the engagement ring. For example, a plain or diamond-studded band that matches the metal and shape of the engagement ring can create a cohesive and elegant look. Alternatively, you may want to choose a wedding band with a unique design or different metal to create a contrasting look.
It's important to try on different wedding band options with your engagement ring to find the best fit and look for you. You may also want to consider getting a custom-made wedding band to match your engagement ring perfectly. Discuss your options with a reputable jeweller to find the perfect wedding band to complement your solitaire engagement ring.
One final thing to keep in mind is to have your engagement ring cleaned and polished before your wedding day. This will ensure that your ring is looking its best for photos and the ceremony. Consider having it cleaned professionally by a jeweller or using a jewellery cleaning solution at home. It's also a good idea to give yourself plenty of time to get your engagement ring and wedding band resized if necessary, to ensure that they fit comfortably and securely on your finger.